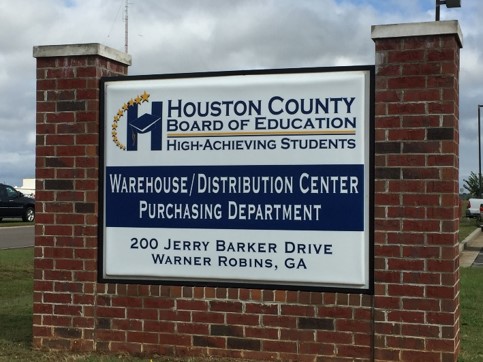 Closed Bids - Maintained for 30 days after award
Jessica Deese
Director of Purchasing
478-988-6211, ext. 3736
Renee Langston
Purchasing Specialist
478-988-6211, ext. 3735
Cyndy Watkins
Buyer
478-988-6211, ext. 3733
Jenna Barry
Buyer
478-988-6211, ext. 3737
Heidi Butzin
Purchasing Secretary
478-988-6211
, ext. 3734
Darrell White
Warehouse Coordinator
478-988-6211, ext. 3738
Susan Jackson
Warehouse Secretary
478-988-6211, ext. 3739
Forrest Walker
Director of Facilities
478-988-6246
PLEASE CONTACT FACILITIES DEPARTMENT FOR RESULTS OF ANY FACILITIES RELATED BIDS OR PROPOSALS.
ADVERTISEMENT FOR PROPOSALS
On behalf of the Houston County School District, Parrish Construction Group, Inc. is soliciting proposals from qualified subcontractors and vendors for the New Gymnasium for Houston County High School project in Warner Robins, Georgia. Information regarding bid packages, bid document availability and cost can be obtained through the Construction Manager, Parrish Construction Group, 221 Industrial Park Drive, Perry, Georgia by contacting us by phone at:
(478) 987-5544 or by fax at (478) 987-5536
Proposals are due no later than 2:00 PM on 3/25/2021 at the Perry office of Parrish Construction Group. All proposals received may be publicly read aloud starting at 2:00 PM.