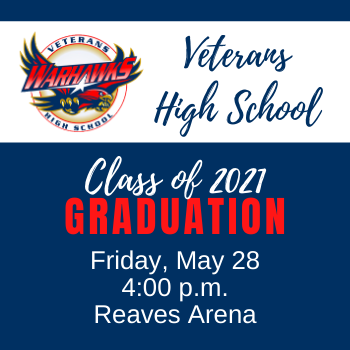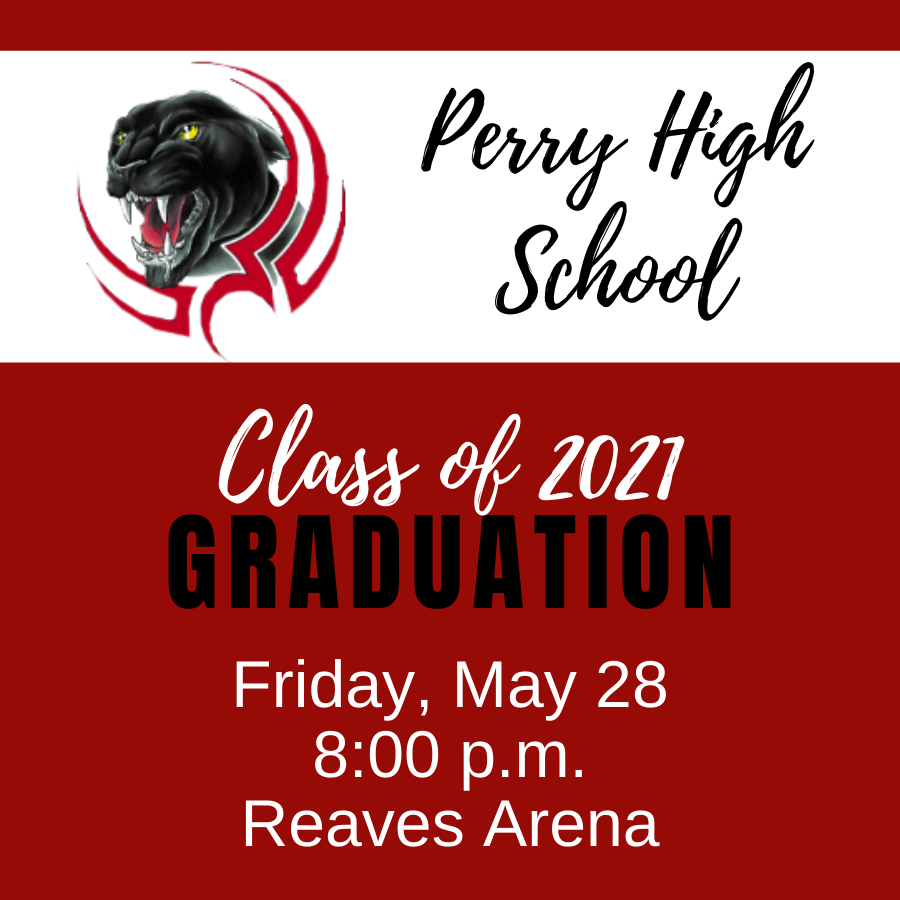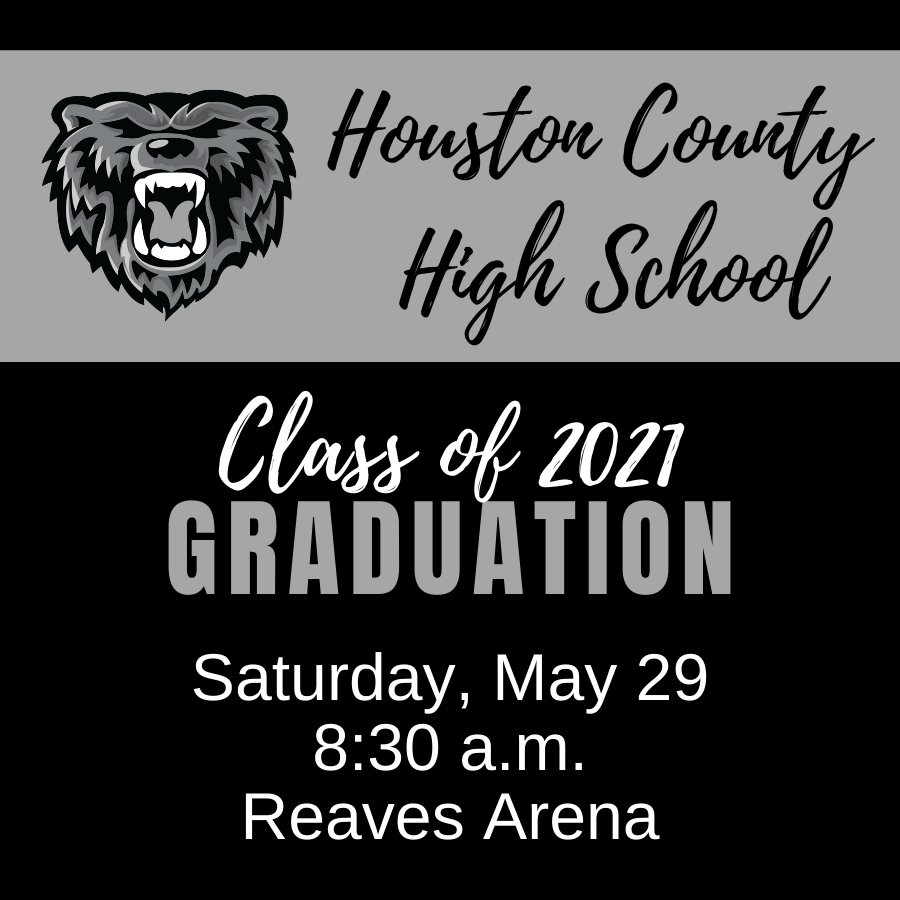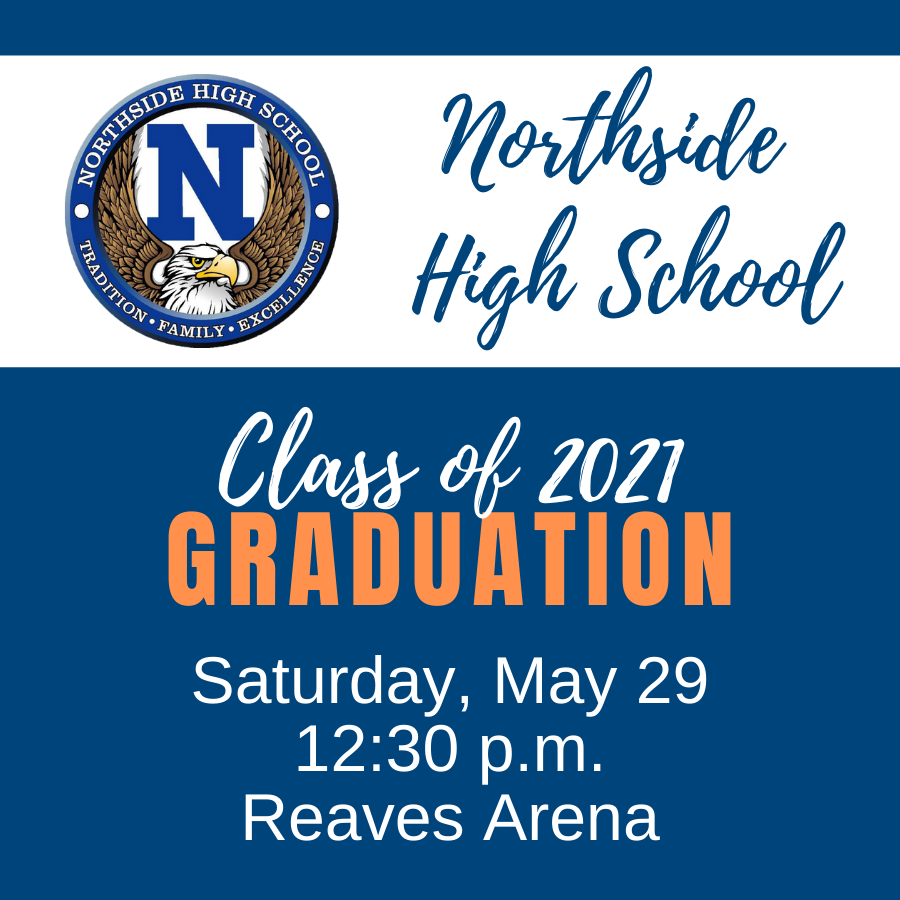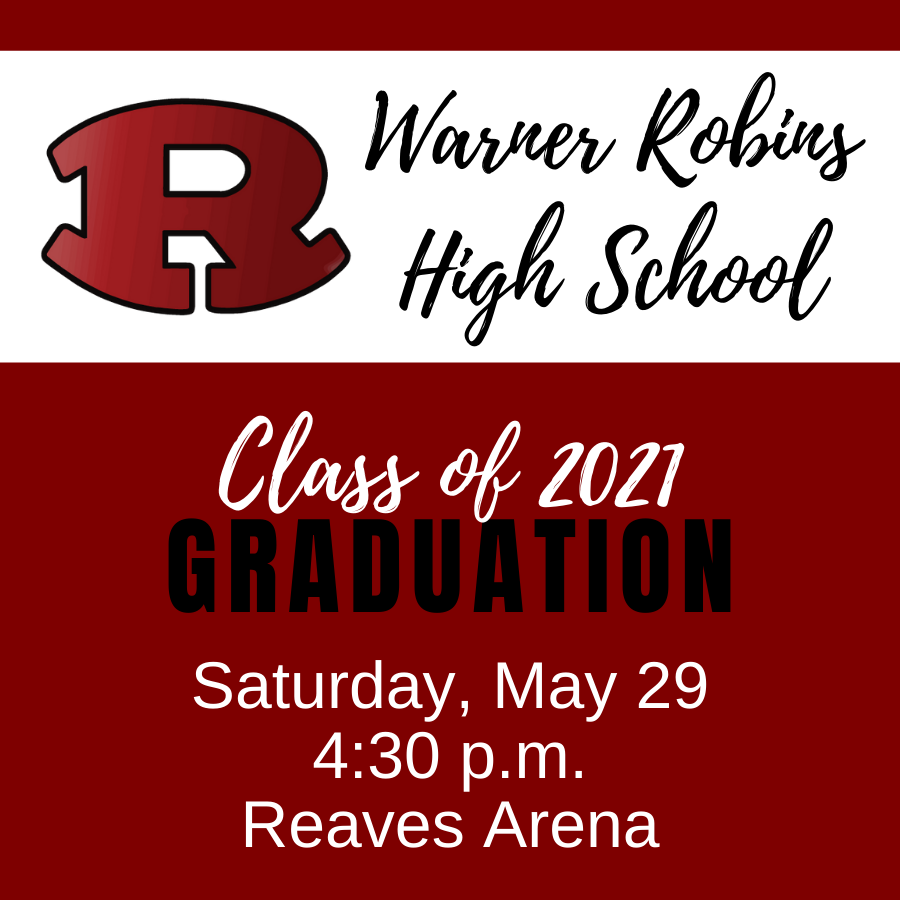 Commencement ceremonies for the 2021 Houston County School District high schools will be held May 28 and 29, 2021. All five ceremonies will be held in Perry at the Georgia National Fairgrounds and Agricenter in Reaves Arena.

The graduation commencement schedule follows.
Veterans High School, May 28, 4:00 p.m.

Perry High School, May 28, 8:00 p.m.

Houston County High School, May 29, 8:30 a.m.

Northside High School, May 29, 12:30 p.m.

Warner Robins High School, May 29, 4:30 p.m.



In accordance with the Department of Public health guidance, seating will be limited and each graduate will receive a specific number of tickets for their ceremony. Closer to the event, the number of tickets and other details will be provided to graduates and posted online. Graduation ceremonies are also live-streamed over the internet from the Board of Education website at http://www.hcbe.net/.

"We are pleased to offer our 2021 graduates and their families an in-person experience," said Superintendent of Schools Dr. Mark Scott. "We are also glad that our commencement ceremonies will return to Reaves Arena, which offers stadium-style seating with a better view of our graduates, as well as more room for social distancing. We look forward to celebrating our Classes of 2021 and providing our seniors and their families with a memorable graduation experience."
The Georgia National Fairgrounds & Agricenter (GNFA) is located at 401 Larry Walker Parkway in Perry. For information about the ceremonies, please contact the individual high schools.
Please continue to follow this page for updates and possible changes. To view the 2020-2021 school calendar, click here.