The mission of the Houston County Pre-Kindergarten Program is to provide developmentally appropriate educational opportunities for four-year old children and their families. The program will promote a partnership among the child, family, school and community to encourage life-long learning.

The Houston County School District Pre-K Program strives to ensure that every child in every school has access to a high-quality education that promotes their academic, social, emotional, and physical development. We are committed to helping your child reach his or her fullest potential, prepared to enter kindergarten. In partnership with our parents, we strive to meet each child's needs in all areas. Together, we can accomplish great things and take pride in your child's success.
We welcome your questions and concerns.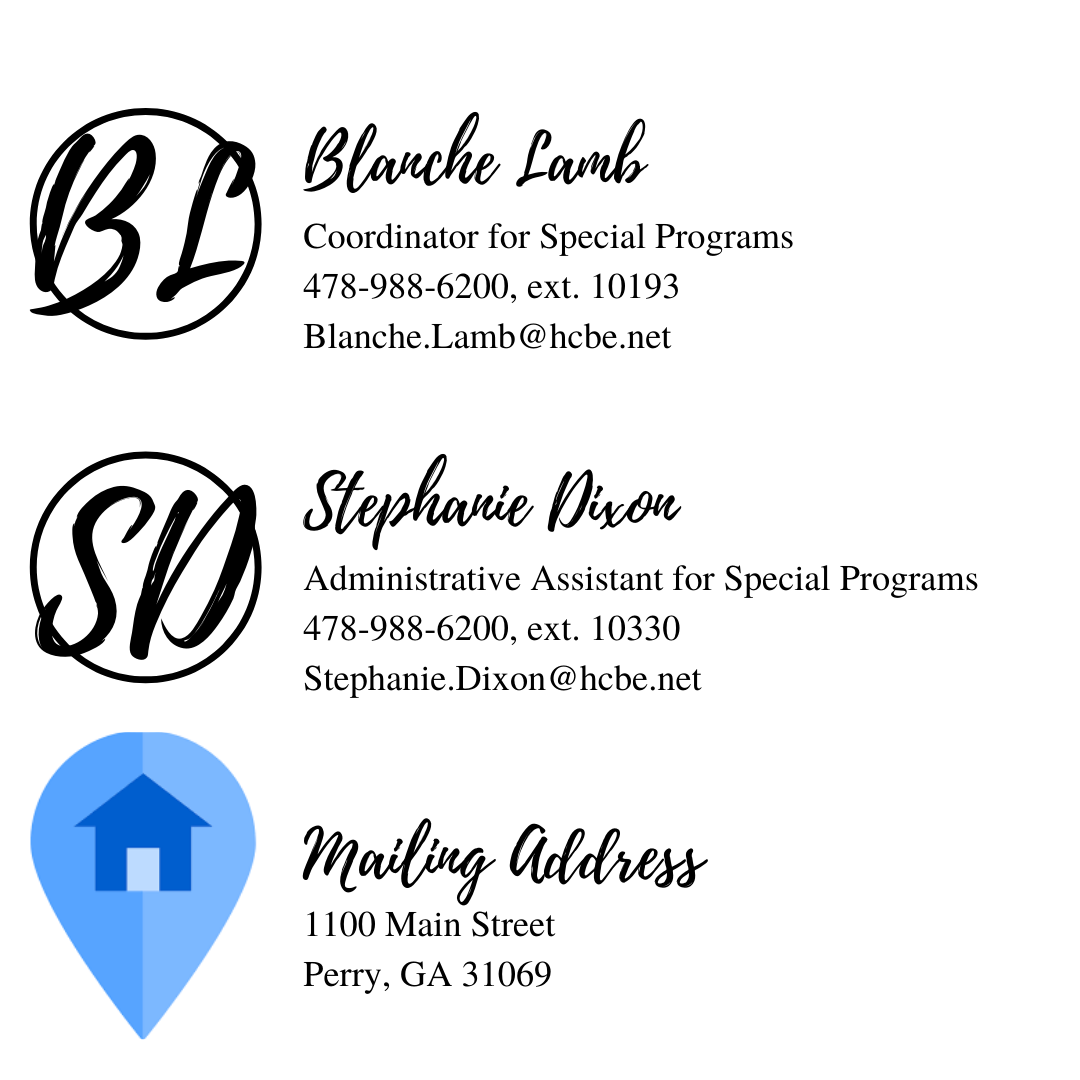 Pre-K Registration for 2020-2021 School Year:
The Houston County School District is accepting applications for the 2020-2021 pre-kindergarten program for students who will be four years of age on September 1, 2020. Children who will be five years old on September 1, 2020, should be registered for kindergarten for the 2020-2021 school year. Initial pre-k enrollment will be determined through a lottery process. Families will be notified in writing by the end of May if their child will be enrolled or placed on the waiting list.
Beginning April 27, 2020, while (and after) lottery applications are processed, families wishing to apply for pre-k will need to contact their zoned school to complete a waiting list form. Parents will need to present the child's proof of age and proof of residency for that school zone to apply for the waiting list or for any vacancies. Families placed on the waiting list should have documents ready to complete the full registration process quickly if they are called to fill a vacancy at any point during the year. A list of necessary registration documents and online procedures can be found on the Central Registration Web Page.
PLEASE NOTE: Due to COVID-19, Central Registration is only available for appointments by phone at (478) 741-3610 or by email at CentralRegistration@hcbe.net. Online registration is available on the Central Registration Web Page.
Pre-K Beyond Houston County Schools
Georgia Pre-K Resources for Parents: