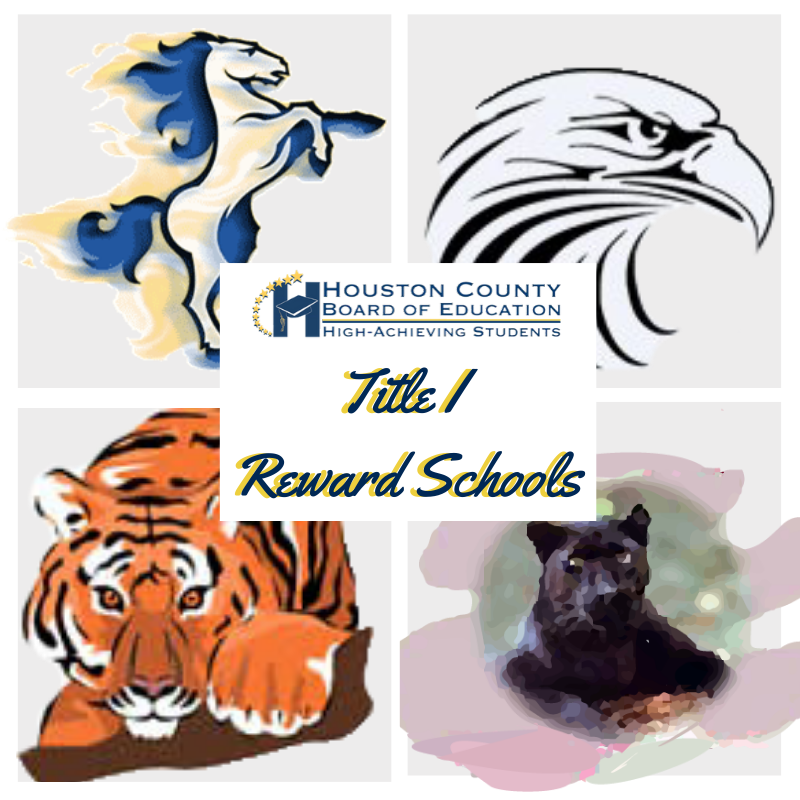 Georgia Reward School ~ Centerville, Eagle Springs, Morningside, & Tucker
Four schools in Houston County have been named 2019-2020 Reward Schools by the GaDOE. Congratulations to Centerville Elementary, Eagle Springs Elementary, Morningside Elementary and Tucker Elementary.
Superintendent of Schools Dr. Mark Scott said, "I am very proud of our schools and this accomplishment. Recognition as a Georgia Reward School is a result of the hard work of our teachers and administrators, as well as the partnership we have with our parents."

To read the complete news release, please follow this link.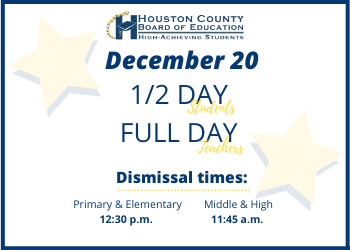 Half-Day School for Students December 20
Students in the Houston County School System will attend school for a half day on Friday, Dec. 20, 2019. School will be dismissed three hours before the regular dismissal times, as follows: middle and high schools - 11:45 a.m.; primary and elementary schools - 12:30 p.m.
School will begin at the regular time that morning. Students will be served lunch before dismissal. Buses will run their normal routes; drop-off times will be approximately three hours earlier than normal. Elementary schools will not offer an after school program on Dec. 20.
To read the complete news release, please follow this link.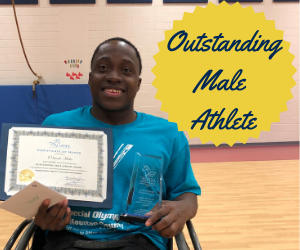 Houston County Sharks and Supporters Presented ASPIRE Awards
Congratulations to O'lando Hicks for winning "Outstanding Male Athlete." He was presented this award for demonstrating exceptional efforts and leadership qualities in the AAASP sports league.
Four local supporters were each presented the ASPIRE Advocacy Award; reserved for those who demonstrate exceptional efforts toward the needs and rights of individuals with disabilities. Congratulations to Beth McLaughlin, Director of Community and School Affairs; Dr. Zabrina Cannady, Assistant Superintendent for Student Services; Dr. Mark Scott, Superintendent of Schools; and Christy Jones, Orthopedic Impaired Teacher and Sharks Area Coordinator.
To read the complete news release, please follow this link.
Northside High Kim Stewart Named Houston Gifted Teacher of the Year
Northside High School teacher Kim Stewart has been named the 2019-2020 Gifted Teacher of the Year for the Houston County School District. The surprise announcement was made in her classroom on Nov. 21.
Stewart has taught for more than 29 years, teaching gifted education since 1995 and AP classes since 2000.
"I am so thankful to have been chosen for this award," commented Stewart.
To read the complete news release, please follow this link.