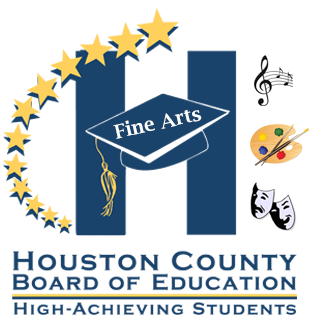 The arts are among society's most compelling and effective paths for developing 21st century skills. Through fine arts education, students learn to solve problems and make decisions, think creatively, and articulate a vision. Students gain a creative and competitive edge because fine arts education gives them the ability to imagine what might be possible. In addition, art classes give students increased self-esteem, self-discipline, and the responsibility to complete a task from start to finish.
In celebration of March as Youth Art Month, the district's schools are offering virtual art shows to the public. Please click on the images below to access each of the elementary, middle, and high school shows, respectively.
The Council for Art Education provides visual art educators and state art education associations with valuable resources and ideas for promoting their visual art education programs. Its primary campaign is Youth Art Month, which showcases the positive impact and association between art teachers and students at the K-12 level. The month-long celebration emphasizes the positive influences of visual art education not found in standard core curriculum subjects.