Official Perry High Twitter


School History

Property Purchased: 1953

Facility Constructed: 1956

School Mascot: Panthers

School Colors: Maroon and Gold

School Motto: Striving for Excellence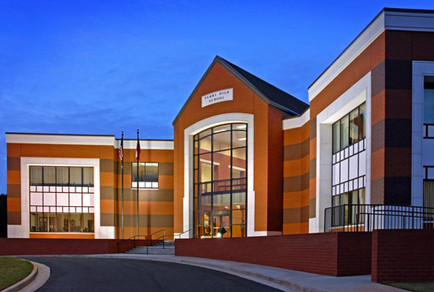 School Mission Statement

Mission: All students will earn a high school diploma.
Vision: Perry High School will be the standard of excellence, producing high achieving students.
Interesting Facts/Trivia/Awards
1989 and 1996 Georgia School of Excellence

2009 Title I Distinguished School and has made adequate yearly progress for three consecutive years.

Senator Sam Nunn, Representative Larry Walker, Deborah Roberts, Earl Cheek, and Casey Hayward are graduates of Perry High.

Aurelia Evans wrote the School Alma Mater.

Media Center was named for Cohen Walker, former PHS Ag Teacher and HCBOE Board Chairman.

The gym was named for Eric P. Staples, former PHS Principal. Eric Staples was also the basketball coach with a lifetime record of 924 wins and only 198 loses. Staples' saying: "If you want to succeed, you gotta pay the price!"

Coach Fessor Staples was America's all-time winnings high school coach until 1990 (25 years after he retired).
Basketball State Championships
1947, 1949, 1953, 1956, 1959, 1962, 1963, 1964, 1966
Boys Basketball Team, 1949-1950
Coach Fessor Staples

Assistant Coach Bob Schuler

Buddy Batchelor

Mac Peyton

Bobby Satterfield

Billy Gray

Seabie Hickson

Jack Hardy

David Gray

Hershel Lawhorn

Hershal Thompson

Bobby Brooks

Mgr. Pete Carlisle
Boys Basketball Team, 1955-1956
Coach Eric Staples

Assistant Coach Frank Holland

Jimmy Beatty

Bennett Mauldin

Virgil Peavy

Sam Nunn

Percy Hardy

Ed Beckham

Marvin Griffin

Terry Griffin

Ralph Dorsett

Mgr. Horace Evans
One Act (included in Literary prior to 2000)
State AAAA: 2009, 2013, 2015
Literary
State Literary Champions: 1961 (B); 1962 (B); 1966 (A)
FFA
State: Meat Evaluation 2007-2008

State: Senior Meat Evaluation, 2010-2011 and 2014-2015

State: Junior Meat Evaluation, 2014-2015

State: Senior Nursery Landscaping, 2010-2011 and 2014-2015

State: Floriculture, 2011-2012 and 2014-2015

State: Grand Champion Heifer and Steer, 2014-2015

National: 1st in Nursery Landscaping, 2007-2008 and 2014-2015

National: Floriculture, 2010-2011
School Principal History

Eric P. Staples: 1933 - 1969

Hubert Hutcherson: 1969 - 1972

Malcolm Marchman: 1972 - 1985

Phil Smith: 1985 - 1999 (Dec)

Bobby Griffin: 2000 - 2004

Darryl Albritton: 2004 - 2016

Wesley "Del" Martin: 2016 - present



Completed School Improvements/ Renovations

1956: Gym Addition
1958: Ag Building Addition
1960: 9 Classroom Addition
1968: 7 Classroom Addition and Woodshop Addition
1970: Fieldhouse Addition
1975: Cafeteria & Library Addition
1984: Vocational Building Added
1988: New Roof for Fieldhouse
1989: HVAC & Electrical Upgrades
1990: New Auditorium, Renovations
1994: Weight Room Addition
1998: Baseball Field Lights Installed
1999: New Roof
2004: New Multipurpose Facility Added
2006: Admin, Media and Science Classroom Additions
2007: Bleacher Expansion + Soccer Field Lighting & Sitework
2008: Stadium Track and Drainage