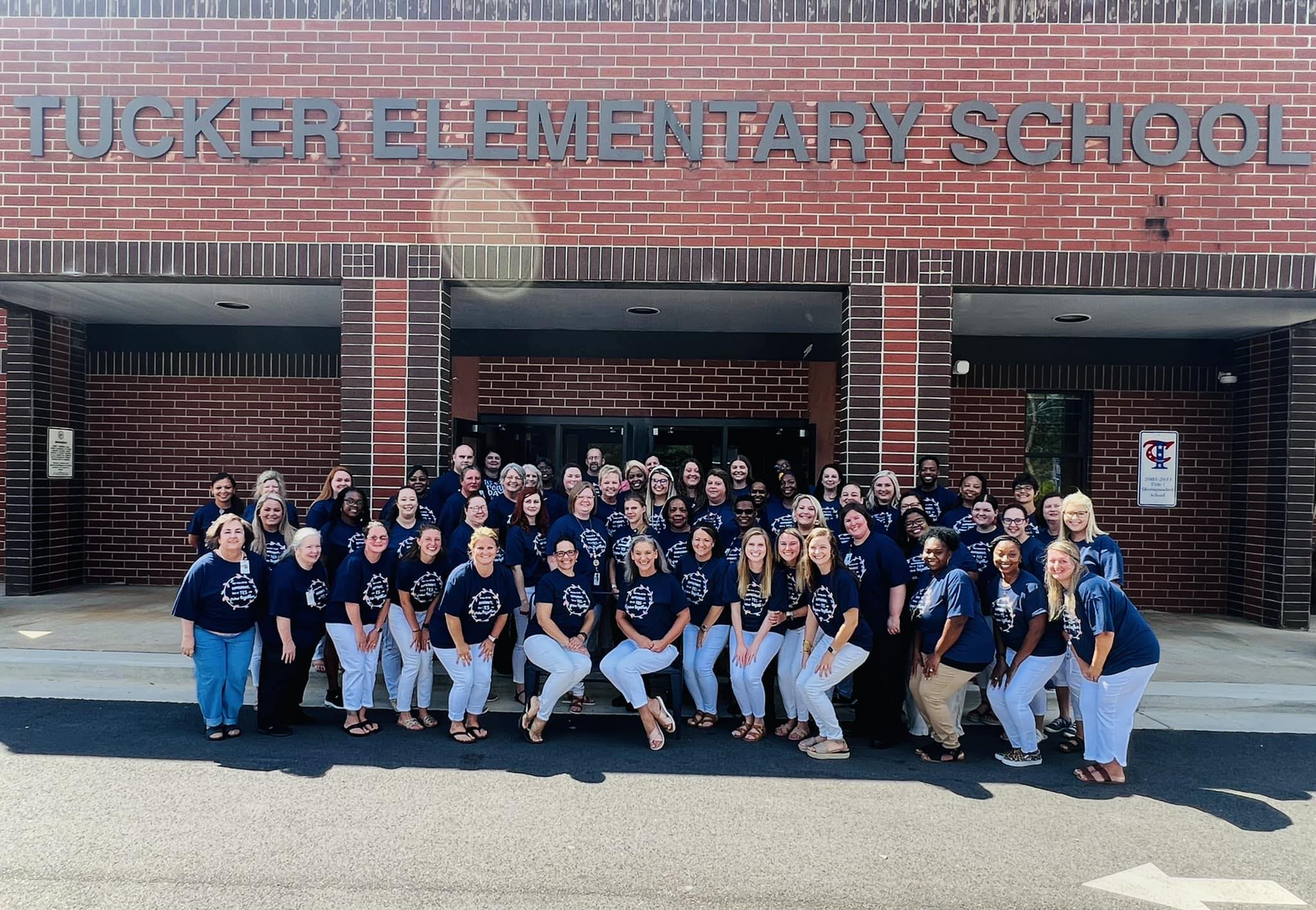 School Mission Statement

Our mission is to develop compassionate, confident, lifelong learners.

Our vision is to provide a safe environment that engages all students, parents, staff, and community.


School Facts and Awards
Tucker Elementary was named for Ms. Melissa Tucker who donated the land for the school.

1964-1999 the school served grades PreK-5.

1999-2014 the school served grades 2-5.

2014-current the school served grades PreK-5.

1989: Georgia School of Excellence

2009: School Bell Award Winner

2009: Title I Distinguished School with adequate yearly progress for eight consecutive years.
School Principal History
1964-1966: Frances Couey

1966-1978: Hugh R. Hill

1978-1986: Gene Henderson

1986-1997: Paul Hartman

1997-2001: John W. Gordon, Jr.

2001-2018: Kimberly S. Halstead

2018-Current: Eddie Williams
Completed School Improvements/Renovations
1967: 4 Classroom Addition

1981: 4 Classroom Addition

1988: Added A/C to the School

1993: Music, Art and Gym Addition

1997: Overbuilt Metal Roof Added

2004: 10 Classroom Addition

2021: Parking improvements

2022-2023: HVAC Improvements