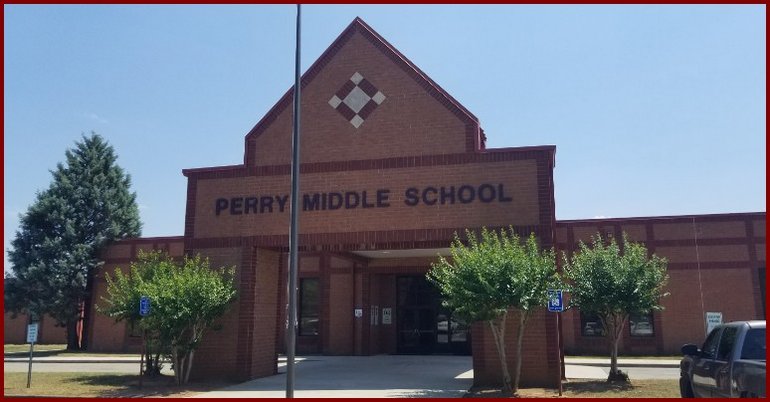 School Mission and Vision Statement
Our mission is to motivate, educate, and promote life-long learning.
Our vision is to become a school where excellence is the standard, not the goal.
School Facts
The athletic field is named after Danny Shelton, former coach for Perry Middle from 1975-2002.
School Awards
1989: Georgia School of Excellence

1997: Georgia School of Excellence

2009: Title I Distinguished School and made adequate yearly progress for four consecutive years.
School Principal History
1975-1997: Bobby Pennington

1997-2000: Tom Gupton

2000-2003: Victoria Bradley

2003-2017: Thomas Moore

2017-Current: Heath Burch
Completed School Improvements and Renovations
2008: Gym Floor Replacement

2022: Renovation and Roof Replacement

2023: Parking and Driveway Improvements