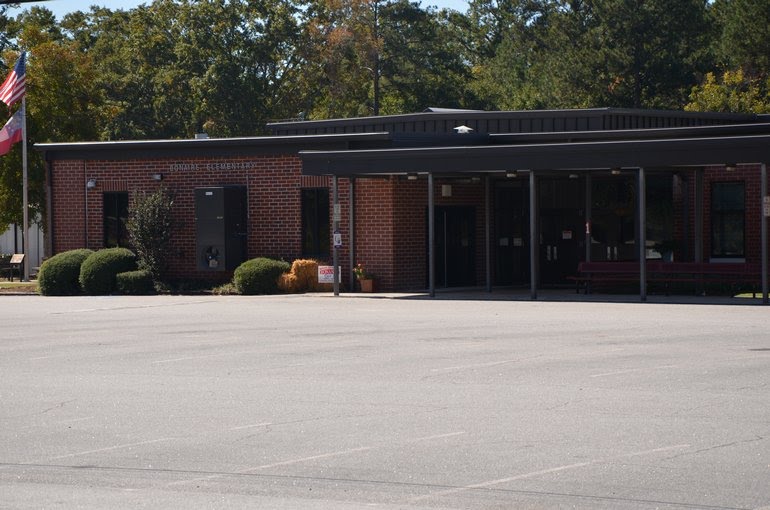 School Mission Statement

Our Mission is building an education for all students.

Our vision is that Bonaire Elementary School will be a learning community dedicated to the belief that all children are capable of learning.


Other Interesting Facts/ Trivia/ Awards

- Addition of the 4th/5th grade hall and gym/music facility in was named for Henry Cullen Talton, Sr. in 1983 (HCBOE member 1941-1968).
- Media center was named for David Carpenter, former Bonaire Elementary Principal, in 1999. -1991 & 2009 Georgia School of Excellence.
- 1993 & 1996 #1 Exemplary Elementary School in Houston County, ranked by Georgia Public Policy Foundation.
- The new wing in Bonaire Elementary is dedicated to Henry Cullen Talton (father of Sheriff Cullen Talton).
- 1991 Georgia School of Excellence
- Building was renovated in 2004.


School Principal History
Gary Sapp: 1960 -1964

Hugh Hill: 1964 -1966

Billy Lee: 1966 -1969

Thomas W. Lamberth: 1969 -1985

William Adams: 1985 -1986

David Carpenter: 1986 -1999

Carole Vann: 1999 - 2002

Eric Payne: 2002 - 2010

J. Willis Jones: 2010 - 2017

Catherine Gardner: 2017-present


Completed School Improvements/ Renovations

1965: 8 Classroom Addition
1980: 10 Classroom Addition
1987: Gym and Music Addition
1988: Media Center Addition
1998: Replaced Carpet
1999: Metal Roof Retrofit
2003: 14 Classroom Addition + Art Room
2004: Renovations + Kitchen Addition
2008: Paving
2012: HVAC Upgrades
2012: Enhanced Security
2013: Gym Upgrade
2022: HVAC Upgrades